Week 11: March 11 – March 17
"Men at some time are masters of their fates: The fault, dear Brutus, is not in our stars, but in ourselves, that we are underlings". -Julius Caesar / Shakespeare
I always think I'm so clever when I slaughter Shakespeare.
This week's theme is all about the eyes. And it's mid-March. It's okay, you can roll your eyes. I don't mind.
In addition to our regular banter over here this week, I have a special giveaway! If you've been around here for any length of time, you know I'm a huge proponent of continuing education. I always feel like, as artists, we're never really done. We're constantly evolving, honing, perfecting, tweaking and redefining our art and ourselves as artists.
So I looooooove opportunities to learn online and this week I have the privilege to give away two seats in two different upcoming eclasses. Photographer Kent Weakley is a friend to m3b and a talented educator. He has such a knack at explaining science-y, tech-y, math-y stuff that allows us to make our artsy, creative sides even stronger. He can make complex concepts seem simple. Both signs of a good teacher.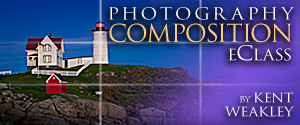 And this week, you can win a spot in his upcoming Night Photography eClass (starting 4/30/12) and in his upcoming Composition eClass (started 3/23/12). I've participated in both of these classes and really enjoyed them… I especially enjoyed that I could learn on my own time, after my boys went to bed, and do the exercises at my own pace. Perfect for this busy mom!
I will give away 1 seat to each class. All you need to do is leave a comment telling which class (or both!) you're interested in being in the drawing for and why/how you think these classes will help you! Kent and I will draw randomly and announce winners next week – just in time for the Composition class!
Okay – can't wait to see those eyes….